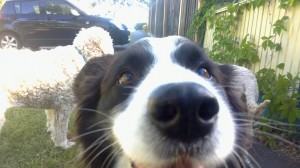 Got a dog or cat that isn't doing what you want them to?
Not an uncommon issue, but the methods of training and success rates have varied much over the years.
This site will review the current practices and provide you with a great starting point for your own pet.
Please choose the dog or cat category and away you go. If you have something that I need to know .. please contact me using the Contact page form ..